VIP Grooming Therapy Session
The first Saturday of every month.
More may be added.
Start time is 12pm.
Initially we will give you an hour of grooming time with some guidance to get you started on safety, how to groom and other fun facts. But you can stay as short or long as you'd like while we are open.
Learn how to properly groom horses and stay safe around them.
This will be during the opening for our sledding/sleigh rides/pony ride/petting zoo event so participants can learn to groom mini horses, donkeys, ponies, full size horses along with other animals during these events if desired.
Our petting zoo farm animals will be out so they can enjoy all of the animals when they are done and learn who is who.
They also can purchase pony ride or horse drawn sledding / sleigh ride tickets if desired.
For this VIP Educational Therapy Grooming session it is $10 per participant.
All ages welcome!
We will limit spots.
We accept the following;
Zelle quick pay:
614-204-5353
Venmo:
@horsenroundfun ($1 fee only IF selecting purchase protection)
Cash app
$horsenroundfun
Credit card
($1 fee)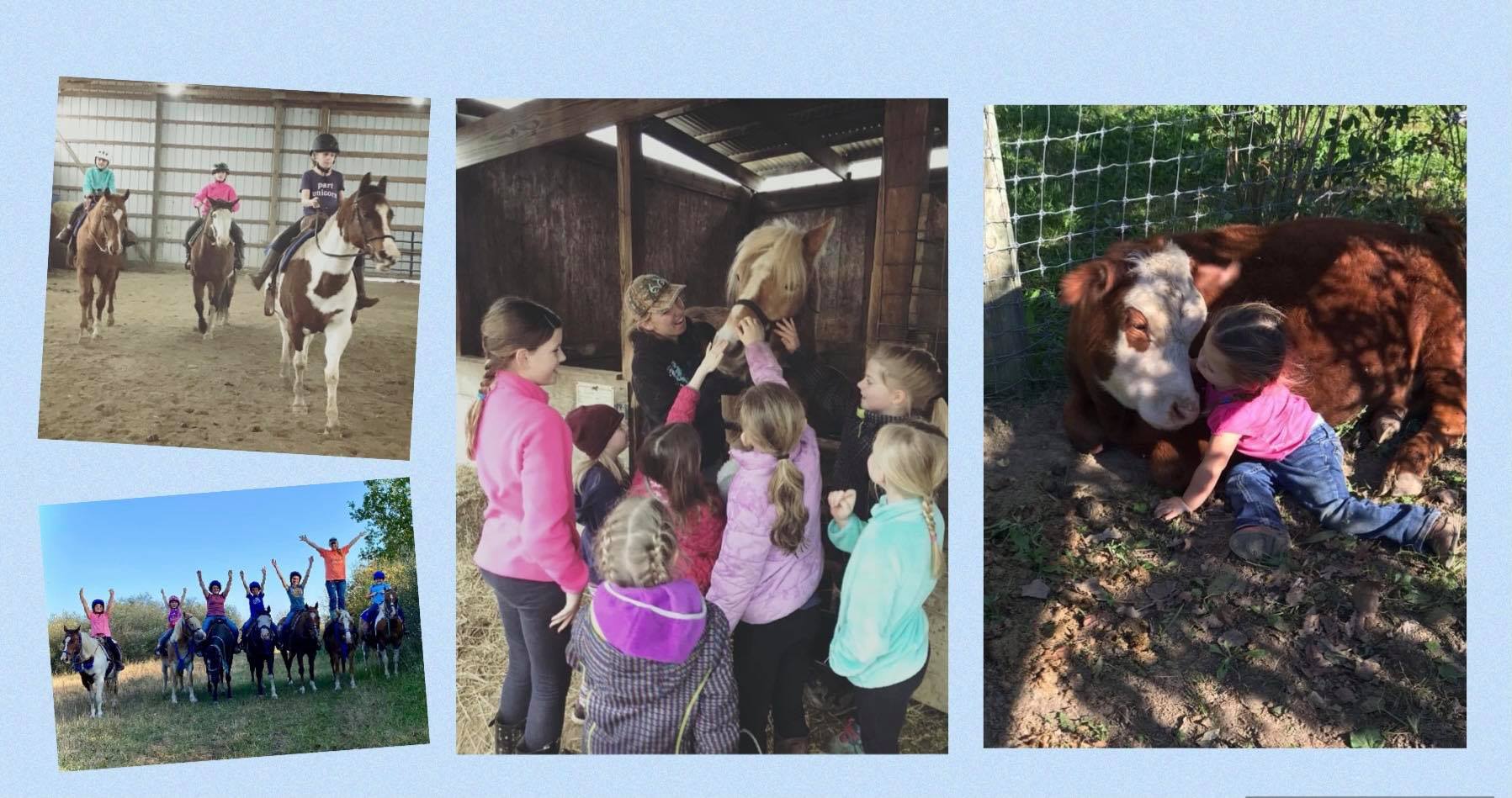 Choose one of our many 2022 camp dates 2/18 | 2/21 3/23 | 3/30 4/13 | 4/15 6/8 | 6/15 | 6/22 7/20 10/10 12/19 10am - 4pm
8699 State Route 323 Mount Sterling, Ohio 43143
Ages: 6 - 16
Each day camp includes the following;
Learning how to feed, hay & water our animals and horses. Safety & handling, learning horses body language, grooming & tacking, horseback mini riding lessons, enjoying horseback riding through fields around the farm, learning how to harness & hook up to a cart & carriage, driving horses from a cart & carriage, enjoying carriage rides through fields, fun games/activities, arts & crafts, learning and interacting with our petting zoo farm animals. Bathing horses in summer months.
Sign up by calling 614-204-5353
We will send you over our forms & waivers. Payment in full is due at sign up. We accept the following;
Zelle quick pay: 614-204-5353

Venmo @horsenroundfun ($3 fee only IF selecting purchase protection)

Cash app $horsenroundfun

Credit card ($3 fee)
Payment is non-refundable

Minimum of 48 hour notice if cancelling and wanting to be approved for transferrable payment.

No shows or cancelling less than 48 hours forfeits payment

If we need to reschedule due to weather that's out of our control (storms, rain more than a sprinkle, or high winds), payment will be transferred to another camp date as we will plan more in the spring & summer



Need to know before booking
For the safety of your child, other children and our animals, if one cannot stay with the group and follow basic directions, parents will need to come pick them up (sorry, no refunds).

We can accommodate those with special needs / sensory needs but need to know prior to signing up so we can have adequate staffing to specially accommodate those that need extra help.

It is an additional $25 to have a staff member stay with your child giving them one on one guidance and assisting them throughout camp (2 spots available).
Jeans or long pants

Closed toed shoes (boots with heels are perfect)

Recommend no high ponytails/buns/braids/headbands that will become uncomfortable & get in the way of a helmet as we need to properly fit our helmets to each rider

Bring your own

lunch, drinks & snacks

Old clothes/shoes that are fine to get dirty

In the winter, dress in layers as everything is outside and may be chilly (

they can always take layers off if they get hot)